Computer Cut - Heat Transfer Media
Permacut transfers can be easily applied onto almost any fabric that will handle medium to high heat, whether it be a T-Shirt to an apron or simply a promotional tablecloth for showing off your wares at a special event or tradeshow etc!
Our extensive range of colours and unique metallics, foils, glitters and fashion prints really help to make creative eye catching and exciting garments just so easy to achieve. They are ideal for any quantity you require, from one off's through to hundreds. We can supply them as ready to press transfers for you to apply yourself (heat press required), or we can apply them for you!
You'll be amazed at the thin and durable qualities of Permacut. For more examples, visit our Portfolio section.
For full information on what Permacut is and our colour range, go to the Heat Transfers page under our Product Information section.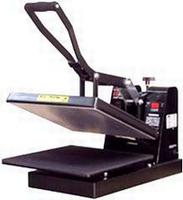 ?? Do you have your own commercial heat press* ??
....Did you know? ... we offer a cutting service where we process the transfers for you and you press them off yourself!
(* These cannot be applied using a home iron)

Permacut Services available ...
Logos & various Designs:-

Perfect for any individual, club, sports, promotional or corporate requirements.

We can computer cut and STICK your own logo or design, either onto your own garment or our own .

Or you can PICK out a DESIGN or funny saying from one of our catalogues, choose the colour/s and size you want instead.

Please fill in our Quote Request form if you would like a quotation (within 2 working days).

Sports Team Names / Player Names:-

Team Names and/or Player Names for any sporting needs, whether it be for one team or for several teams, or individual player names, all available in a wide selection of colours.

You even have a choice of lettering styles from our showroom list to choose from so you know exactly what it will look like!

Sports Numbers:-

A great selection of Numbering styles to suit everyone! Huge range of colours to choose from.

Available in either 5cm, 10cm, 15cm, 20cm or 25cm high.

Custom sizes are welcome!

Netball Letter sets:-

14 pce set - 2 of each postition, available in a selection of colours. All at regulation size of 15cm high.

Custom lettering styles welcome.
Wanting something different or redecorating the inside of your home?
How about framing an image onto matching curtain fabric and framing it for on the wall of the same room?

Use an image onto cushion fabric as well perhaps to match the room decor?

Maybe a larger image onto a plain duvet or tablecloth?

Perhaps to simply jazz up some heavy cloth or muslin to hang in that open doorway over the winter months or to section off a dividing room?

The ideas are endless - simply have fun using your imagination!