The faces behind the company...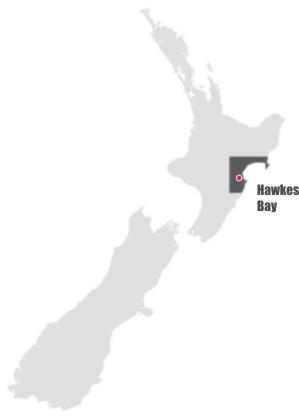 Based in beautiful sunny Napier, Hawkes Bay, Pick n Stick Designs Limited has been born out of seeing the need for a REAL change in the garment branding industry and the way it does business in todays marketplace. Having worked in the branding industry in Auckland since Jan 2004, Ang's real desire is to provide you, the consumer, with a new way of doing business that is fair and & up front - giving you choices!
It's all about having MORE options in offering you a REAL difference, not just in service, but also with giving you choices in what you can do, so you will KNOW you are making the right choice! Now that IS peace of mind! If you are still not convinced, go to our customer feedback section and see for yourself what others have had to say about us ....
Now all of that is all well and good, but just WHO are Pick n Stick Designs Limited? It is jointly owned by Russ and Ang Low.
Ang was born and raised in Napier. but left for Auckland's North Shore in October 1988 for a new life and career. Ang spent her first few years picking and packing in distribution warehouses working on up to office work in the Customer Service field. From there Ang did a stint of several years as an office temp which gave her the confidence in meeting new people and learning and working with a lot of various computer programs and software to further her experience, then eventually going into the customer service industry.
Russ was born and raised in Gisborne, his trade being a joiner and later spent his years house building in the area. Later he moved to Auckland where many years later he met and married Ang in 2001.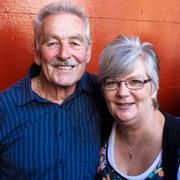 In Jan 2004 Ang took on a position as Customer Service Representative at what was then called Nimbus Transfers in Glenfield.She thrived on the challenges this brought her.
Ang has had the priviledge of being involved in doing work for TVNZ programs, for sporting clubs and events, particularly for the NZ Triathlon sector which included the Commonwealth Games and the 2004 Summer Olympics when the nation saw Hamish Carter win Gold. Ang has also personally worked closely with clients involved with NZ's nationwide school uniform logo's.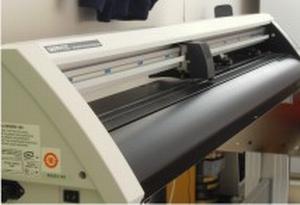 After leaving Auckland to move back to Napier due to her parents ill health at the time, Ang took on a position at a local embroidery business. This was about the time she decided that with the experience she had gained from her years in the branding industry, she felt she could go out on her own and bring a real freshness to the industry, with new and exciting ways of doing business that is not offered anywhere else in the industry, especially here locally in the Hawkes Bay.
Cutter/plotter
Here are just some of the testimonials Ang received from previous suppliers and customers :-
Can I please pass on a big thank you from all of us at Kristin Basketball for the work you have done for us. With me being new to the job this year, it is been a massive help having someone such as yourself to help me out.I know it can be a difficult job at times dealing with all the stuff we send your way, however you always get it done, and it is always with a big smile.

-Aidan, Kristin School Basketball, Auckland

How could you do this to me & arrrrggggh. Thanx for a great service over the years and boy will you sure be missed!!!!

- Dianne Red Queen, Auckland.

Well I think it's worth me telling you that I have always been very impressed by your attitude and approach. I know we haven't done very much together, but I sincerely appreciate the way in which you have assisted me along the way & I would kill to have someone like you working alongside me!

Steve, prev. Stitch & Print, Auckland

Thanks Ang, Ive really appreciated the way in which you have cheerfully helped with our orders over the past few years & responded to the odd urgent request as far as you were able to, particularly with using outside printers & their busy schedules I trust your replacement will be as pleasant & helpful as I have found you to be.- Auckland Schoolwear Manufacturer.

I have worked on a number of clothing and print projects with Angela over the last three years with the Balance Brand. I must say that the professionalism and outstanding customer service provided by Angela was second to none.She is always quick to respond, always positive and helpful, particularly when timeframes are short. Angela in short is a pleasure to work with as a supplier. Martin Bolton, Sports Brand BDM, Nutra-Life Health and Fitness, Auckland

Thank you so much for all the assistance you have given me over the years you have been absolutely awesome and so patient.

- Debbie, prev. - Sports Distributors, Auckland.

And since her return to Napier in 2008:-


The Keep Napier Beautiful Recycling Day Committee has felt for some time that the promotion for the day had been poor. So, in 2009 we decided to work with Creative Napier to launch a poster design competition.
The winner of this competition was Ang Low and her design was the one judged best for use at all sizes from A4 through to being displayed on bill-boards around the city. Ang was an excellent choice because she was amenable to adapt her design to fit in with our requirements and to work with the printers to get all the colours and shapes right which required extra work on her part. The resulting posters, and we will use the same design again this year, meant that we had a great outcome on the day last year and expect the same in 2010.
Ken Aldred, prev. Coordinator: Keep Napier Beautiful / Chair: Creative Napier
PLUS ....check out our customer review feedback in our

listing ..
ONLINE ONLY